In today's world, Google is an integral part of our lives. You need any help, you google it. Google maintains a huge database of millions of websites and their trillions of web pages. It takes some time to get a place on Google's network for your newly created websites. To make sure, Google finds your website, you may ask Google to index website. Google gives us a tool 'Google Search Console' which is a must-have tool for any website owners.
This guidebook will answer all these questions. The questions are different but the answers are the same
How to create a Google Search Console account and link your website?
How to index a WordPress website on Google?
How to submit sitemap XML to Google for your WordPress website?
How Google index website
Create a Google Search Console Account
The first task for you is to create a Google Search Console Account. Google search console is the tool that will help you to connect your website to Google. You can say that Google Search Console helps Google find your website.
Steps to create a Google Search Console account.
Go to Google Search Console.
Click on the Sign-Up button.
Create your account and click on the 'Add Property' button.
You will be prompted with two options i.e. Domain level property addition and URL prefix level domain addition.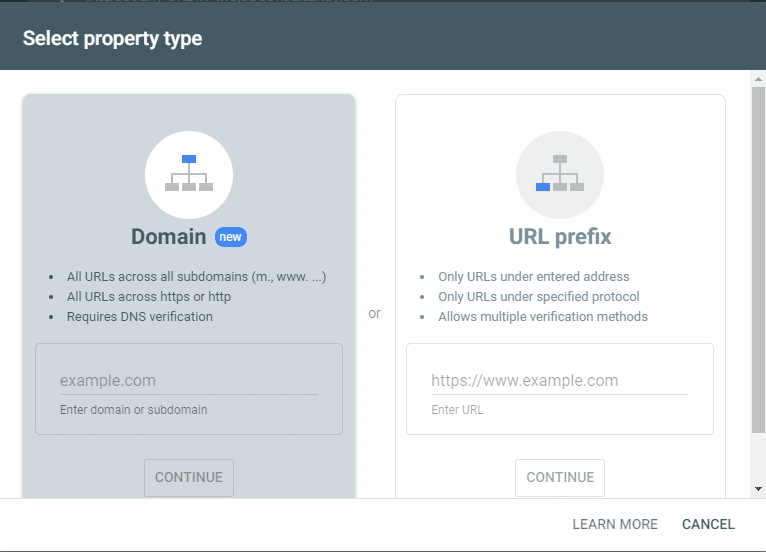 I would recommend you to do the Domain Verification. Once Domain verification is done, you don't have to add a property for all your subdomains separately. If you have your website in HTTP and HTTPs, domain-level verification covers both. In another case i.e. URL Prefix verification, you do have to add all your website version (HTTP and HTTPS) separately and the same goes for subdomains as well.
But, if you want to verify your website in domain-level verification, you need to do DNS verification. DNS verification is a bit tricky for some but here in this guidebook, I will try to clear the cloud as much as possible. On the contrary, URL Prefix domain verification gives you many options to verify your websites like TXT verification, Google Analytics Manager, Google Tag Manager and many more.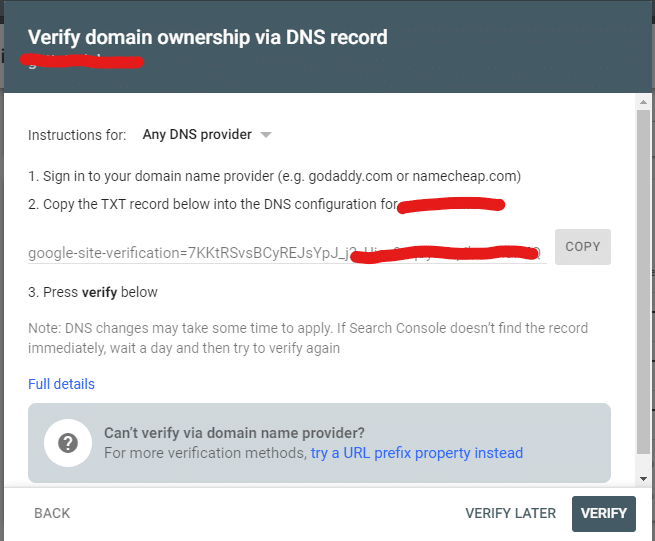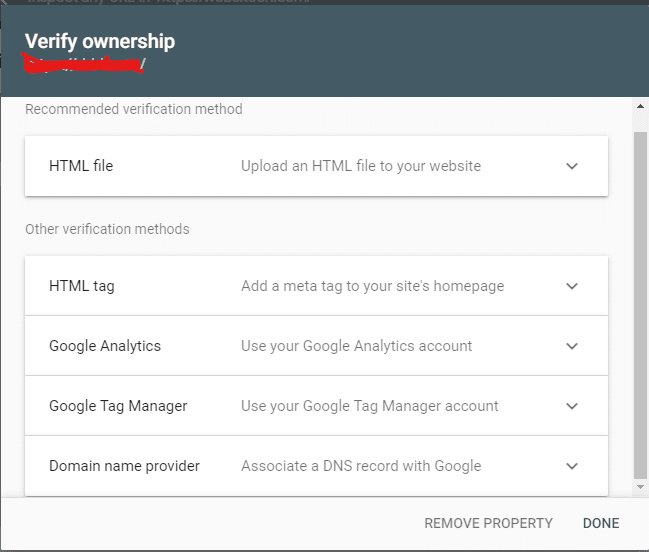 For domain verification, you need to copy the TXT file first.
Now go to your Domain Management website (eg. GoDaddy, NameCheap, etc.)
Here in the example, I'll show both GoDaddy and NameCheap.
Log in to your DNS manager.
In GoDaddy, Go to My Product.
Click on DNS in the domain section of your website.
Click on the 'Add' button in the record section.
Select TXT as the Type and select @ in Host.
Paste the code that you have copied in Google Search Console in TXT value as shown in the picture below

And, you are done. Wait for some time. Typically, it takes 24-48 hours to verify the TXT record.
In NameCheap, login to your NameCheap account.
Go to Domain List and click on the Manage button.
Now go to the 'Advance DNS' type and click on the 'Add Records' button.

Put @ in the Host field and copied TXT value in the Value field.
Save the record. it will take 24-48 hours to verify your domain.
The same can be done for any Domain management website.
Now that you have verified your domain, Google will start indexing your website.
How to submit Sitemap XML for your WordPress website
Sitemap XML file gives Google an idea of all the webpages that your website has. Sitemap XML is a structured file that gives Google an idea about your website structure. To generate the Sitemap XML (sitemap.xml) file, you can use SEO plugins like Yoast SEO and RankMath.
Once you have installed this plugin, Go to the Sitemap section of your SEO plugin. In Rank Math, it will look like this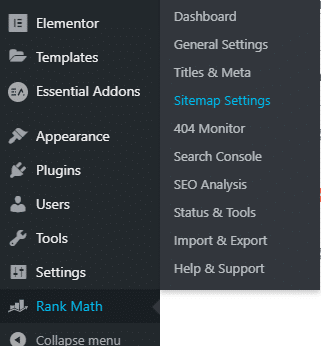 Once you are into sitemap settings, you would see the sitemap XML name under General category as shown in the picture

Copy the sitemap address.
In Yoast SEO, you will get this option under General Category and then features. You will have to click on the question mark beside the XML Sitemap option and then you have to click "See the Sitemap here" link. see the image below.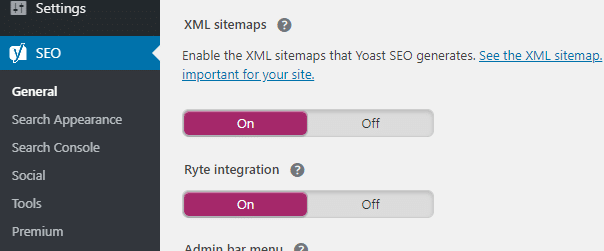 Paste the sitemap address in Google Search Console as shown in the picture. In Google Search Console, go to Sitemap and Paste the sitemap in the 'Add Sitemap' section.
It will take 24 hours for Google to show success status. Generally, it happens a lot sooner.
Congratulations, You have just submitted sitemap XML.
And, eventually, Google will index website.
I have written a lot on how to optimize your Google Search Console. Read more here.
Let Google index your website.